Home ›
Student Employee Program
Student Employee Program
Notre Dame Studios & Teaching and Learning Technologies in partnership with Fighting Irish Media offer a comprehensive student employment program for students to work in media-related roles. No prior media experience is required; all training is provided.
Student employees will have opportunities in the following areas of media production:
Live Production
Examples of live production events include athletic broadcasts on ESPN, ACC Network, and NBC Sports, as well as video board productions, and live streaming of campus performances and events. Positions include the following: camera, graphics, audio, replay, and other control room roles.
Field Production and Post-Production
Field production and post-production are complimentary tracks. As opposed to live production, field production could include shooting game footage, campus b-roll, studio productions, and on-location events to be used in video projects. You will learn the elements of camera, lighting, and sound to convey a story. The post-production track covers the skills necessary to bring a project from the completion of a shoot to delivery of the final video. Projects could include editing hype videos, student-athlete features, game highlights, academic lectures, promotional and event videos.
Communications
As a student worker for athletics communications, you will have the opportunity to assist with events across all sports, create content to promote our student-athletes and teams as well as work with the media. This track encompasses connecting student-athletes and teams with the media and their fans through online and print content, social media, statistics, and gameday responsibilities. 
Innovation and Design
Design is not just about making things look good, it's how everything works together to solve a problem. Students will be working with the Adobe Creative Suite on motion graphics, graphic design and creative development. 
Engineering
This track covers all engineering and technical support for broadcast and live stream media production of events across campus. You will have an opportunity to work with technology in the Rex and Alice A. Media Center, which is leading the way into the future of broadcasting. If you love high tech, this is the track for you.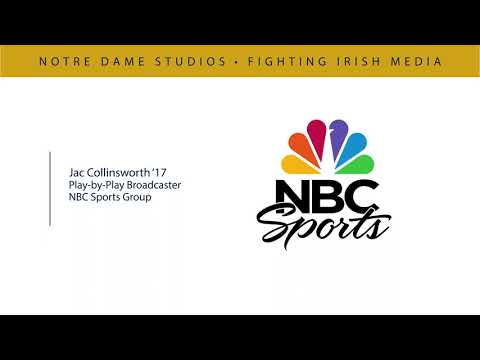 Check out where some of our former students are working now!
How to Apply
If you would like to apply for a student employee position or learn more about the program, please contact:
ND Studios Student Program Coordinator
mediastudents@nd.edu
Phone: (574) 631-2200